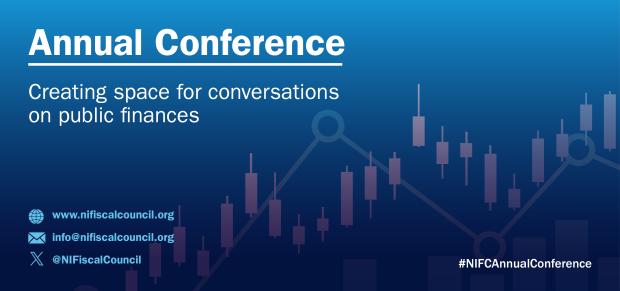 The Northern Ireland Fiscal Council is hosting its first Annual Conference on Monday 18 September 2023 creating a space for conversation on NI's public finances.
This event will promote discussion around the NI financial settlement, the level of need, how well public money is spent, the role of revenue raising in making public finances and public services more sustainable as well as the link between public spending and economic growth.
Speakers include Sir Robert Chote, Professor Gerry Holtham, Professor Iain McLean, the Comptroller and Auditor General Dorinnia Carville, Jill Rutter from the Institute for Government, Neil Gibson Permanent Secretary Department of Finance and Scherie Nicol from the OECD. A full list of speakers and agenda can be found here.
We look forward to the discussion and bringing transparency to NI's public finances.