Action needed to address falling health funding relative to England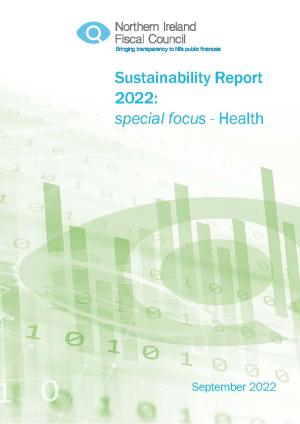 The NI Fiscal Council has published the second volume of its Sustainability Report 2022 – a special focus on the sustainability of the NI health system.
Following the publication of Sustainability Report 2022 on 7 September, this second volume 'Sustainability Report 2022: special focus – Health' examines how the health system in NI is funded and the evolving picture of health spending per head. The report draws comparisons with England and other regions in terms of health need, outcomes and inefficiencies in the system.
The NIFC report draws heavily on independent analysis commissioned from Professor John Appleby and colleagues at the Nuffield Trust.  The Nuffield Trust report 'Future funding and current productivity in Northern Ireland's health and social care system' can be found here.
The NI Fiscal Council report is available to download here.
The associated Press Release is also available here.