Draft Budget balances but lacks strategy
The NI Fiscal Council has published its report The NI Executive's 2022-25 Draft Budget: an assessment.
Commenting on the report, Council chair Sir Robert Chote said:
The Draft Budget proposals published by the Finance Minister in December would 'balance' the budget, but they lack the agreement of the Executive, evidence of strategic priority-setting beyond health and concrete proposals in areas like efficiencies and charging. Much remains for the Executive to do.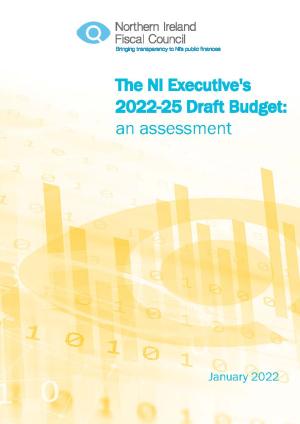 The Fiscal Council has urged the Executive to agree a reforming strategic Budget ahead of May's Assembly elections, in the first annual assessment required by its Terms of Reference.
The Fiscal Council also recommended that an incoming Executive should then ensure that budget allocations are closely linked to its Programme for Government.
The report is available to download here.
The associated Press Release is also available here.