Subject to when the Secretary of State may call an election (and any associated pre-election guidance), the NI Fiscal Council intends to publish 'The NI Executive's 2022-23 Budget: an update' report on Tuesday 8 November 2022.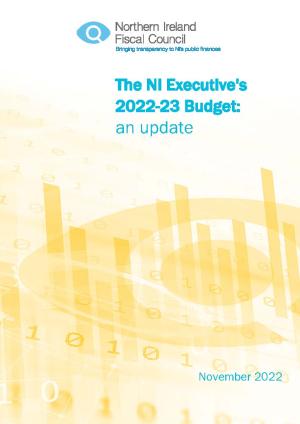 In January 2022 we published The NI Executive's Draft Budget 2022-25: an assessment. Since then the NI political and fiscal position has changed considerably, and the budget position is now substantially different from that on which we initially commented. We have therefore found it necessary, in our role as independent assessors of 'budget balance', to publish this short budget update paper focusing on the 2022-23 financial year.
The report will be available on our website.