Weak NI budget control compounds pay and inflation pressures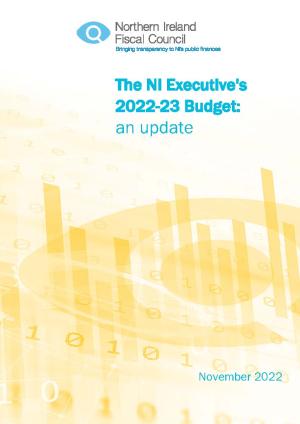 The NI Fiscal Council has published an update report on the NI Executive's 2022-23 Budget.
In January 2022 we published The NI Executive's Draft Budget 2022-25: an assessment. Since then the NI political and fiscal position has changed considerably, and the budget position is now substantially different from that on which we initially commented.
We show that departments are overspending significantly against their available funding this year, with inflation and pay pressures being compounded by weak budget management in the absence of a functioning Executive.
The NI Fiscal Council report is available to download here.
The associated Press Release is also available here.